Posts Tagged 'airforce'
Deb Schwedhelm is a wife, mother, former nurse in the US Air Force and professional photographer who specializes in shooting underwater. Her photographs have been exhibited widely and featured in numerous publications throughout the world. Visit her website here.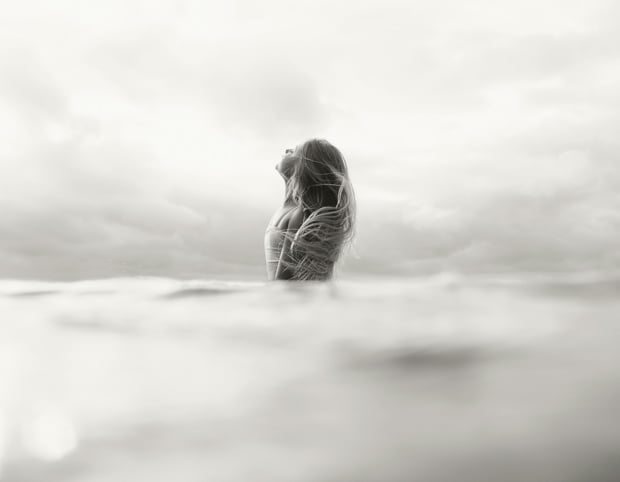 PetaPixel: First off, tell us a little bit about yourself and your background. You were a nurse in the Air Force before becoming a photographer, right?
Deb Schwedhelm: I grew up in Detroit, Michigan. After two years of nursing school, I decided to enlist in the Army Reserves. After boot camp and Advanced Individual Training (to become a Unit Supply Specialist), I returned to college and finished my Bachelors in Nursing. I then decided to become an Active Duty Registered Nurse, which I continued to do for 10 years. In 2003, I separated from the military in order to pursue a cochlear implant for my hearing-impaired daughter. In 2006, I purchases a DSLR and begin teaching myself photography — a longtime dream of mine (more on that below). Read more…
On June 7th, 2007, a Delta II rocket blasted off from Vandenberg Air Force Base in Lompoc, California, carrying with it the Italian Thales Alenia-Space COSMO-SkyMed Satellite. And while the rocket was careening towards space, Staff Sgt. Eric Thompson (who was moving in the decidedly opposite direction) managed to snap this amazing photo. Read more…
Colonel George Everette "Bud" Day is a retired U.S. Air Force Command Pilot who served his country during the Vietnam war, enduring a stint as a POW and earning the Medal of Honor and the Air Force Cross.
When he was asked to be on the cover of Smithsonian's Air & Space magazine, it was portrait photographer Robert Seale who got the honor of photographing him, and for our sakes, he put together a behind-the-scenes video while he was at it. Read more…
When people test cameras and lenses for resolution, they commonly use special resolution test charts that are filled with black bars of varying lengths and thicknesses. They're kind of like eye charts, except for cameras instead of eyeballs, and with lines instead of letters.
Well, did you know that in dozens of locations around the United States, there are gigantic resolution test charts on the ground?
Read more…
What's it like to shoot on the front lines of battle as a military photojournalist? This 15-minute documentary by filmmaker Hannah Hill will tell you. Here's the video's description:
This is a documentary about Staff Sgt. Ryan Crane, a United States Air Force photojournalist, who has deployed to Afghanistan twice. He shares his experiences as a photojournalist in a combat environment as well as the mental and physical toll it takes on him.
Crane is based out of O'Fallon, Illinois, and has served as a combat cameraman for a Special Forces, photographing the war with a DSLR and an M4.
Read more…