Posts Tagged 'accident'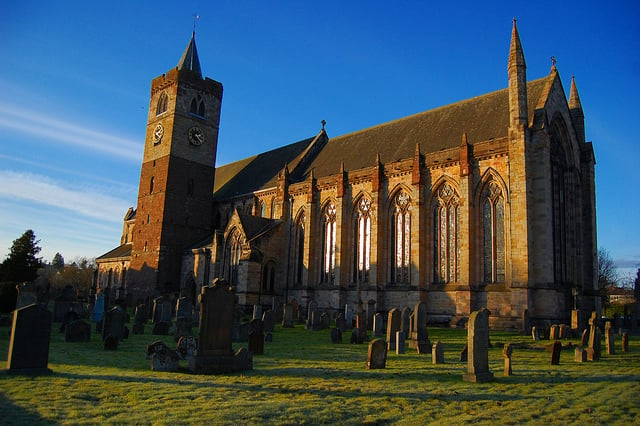 Wedding photographer Gordon Jack passed away yesterday after a freak accident on Friday at the wedding rehearsal of tennis superstar Andy Murray.
Read more…
American and European regulations generally prohibit pilots from taking pictures while flying planes, and for good reason: sometimes the camera does get in the way of safe flight — literally.
An investigation in the UK has found that a military airliner took a terrifying 4,400 foot nosedive last year after the pilot's DSLR got stuck next to the plane's joystick.
Read more…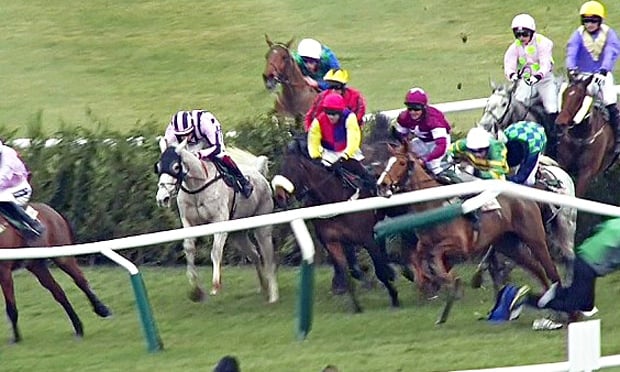 Less than a month after a photographer was knocked over by a horse and broke a collarbone at a race in Finland, a similar freak accident has just happened in England. A photographer broke his leg this past Wednesday after a horse knocked over the rail on the side of the track.
Read more…
There have been a number of cases in recent years of people getting struck and killed by trains after doing photo or film shoots on train tracks. One of the cases last year involved the filming of a movie titled "Midnight Rider." While filming on a narrow trestle bridge, a train passed through and killed one of the crew members.
The director, Randall Miller, pleaded guilty to involuntary manslaughter and has now been sentenced to two years in prison and eight years of probation for his recklessness.
Read more…
During a horse race, the track itself probably isn't the place you should be wandering in order to snap the perfect action shot. Even if racers do tend to stay toward the inside of the track, things don't always go as expected. A photographer in Finland learned this lesson the hard way this past week.
Read more…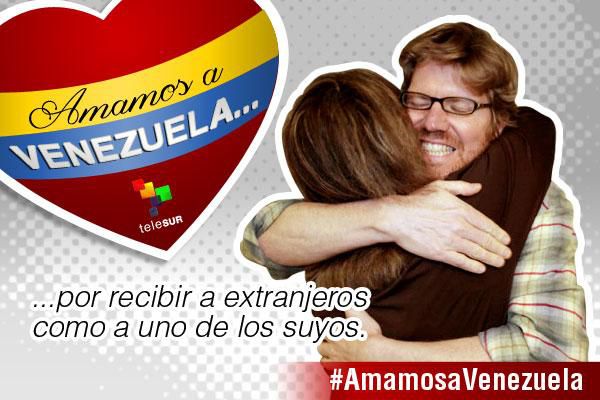 Here's a rather humorous example of why it's important to source your photographs correctly and carefully. Venezuela's state run television has taken down a photo after it was discovered that they had been trying to promote tourism with a photo of an American that had been detained.
Read more…
On May 31st, 2014, a small Cessna plane crashed in a field a few miles away from Denver, killing its pilot and passenger. The National Transportation Safety Board (NTSB) just published a report with findings from its investigation, concluding that the crash was most likely caused by the pilot becoming disoriented while taking selfies of himself.
Read more…
Photographers have long been grumbling about the FAA's tight regulations for camera drone usage, and the actions of one operator over in Washington DC aren't going to help the cause. An anonymous DJI Phantom owner and government employee crashed his DJI Phantom quadcopter on the White House lawn yesterday morning, causing a lock down of the President's residence.
Read more…
The DJI Inspire 1 is a new $2,900 camera drone that's designed to make it extremely easy to capture 4K footage from the sky. Among its many fancy features are auto-takeoff and landing, allowing you to start and stop your flights with a simple tap of your controls.
The feature recently didn't work out so well for Mark Taylor of Scottsdale, Arizona. As the 37-second video above shows, the drone appeared to think that a nearby garage door was "up."
Read more…
Here's a tip for operating camera drones: stay away from mommy kangaroos. One operator in Australia found out the hard way recently. They were flying their camera close to a group of Eastern gray kangaroos in Hunter Valley when a protective mother decided to deal with the strange intruder by punching the drone out of the air.
The video above shows what happened from the camera's perspective.
Read more…